Shopping Cart
Your Cart is Empty
There was an error with PayPal
Click here to try again
Thank you for your business!
You should be receiving an order confirmation from Paypal shortly.
Exit Shopping Cart
Neurología Mancha-Centro

Servicio de Neurología del Area Mancha Centro - Hosp. General Mancha Centro y Hosp. General de Tomelloso
El ICTUS es una de las enfermedades más prevalentes e invalidantes que uno puede tener la mala suerte de sufrir. Para conocer todos los detalles de lo que es un ictus puede revisar el post publicado recientemente en nuestro blog pinchando aquí o visualizando el siguiente interesante video promocional (ver en Youtube):
No hace muchos años el ictus era considerado una enfermedad que ocurría de golpe y en la que el cerebro inmediatamente quedaba lesionado. Muchos pacientes a lo largo de la historia han sufrido el nihilismo terapéutico, o la incapacidad del saber médico hasta ese momento, cuando sufrían esta terrible enfermedad. En las últimas décadas el conocimiento del ictus ha crecido enormemente, no sólo en los fenómenos o causas que lo producen sino en las estrategias de tratamiento que posibilitan el que sea tratado a tiempo para intentar limitar sus consecuencias. Gracias a todos estos avances, entre los que se incluye la trombolisis intravenosa, se ha cambiado el concepto de que el ictus es algo que ocurre y se acabó toda esperanza y posiblidad de tratamiento, a la idea de que es algo que va ocurriendo a lo largo de unas horas y es precisamente en ese tiempo cuando existe la posibilidad de actuar sobre él; esto lo convierte en una enfermedad que precisa un tratamiento emergente, inmediato, sin demora para intentar salvar el tejido cerebral de una muerte de otra manera irremediable.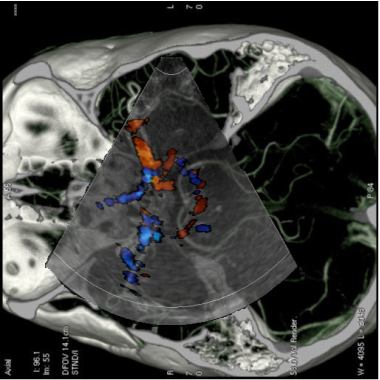 Cuando una arteria del cerebro se ocluye el cerebro queda en isquemia, sufre la falta de riego y si esa situación permanece durante unas horas la lesión que se produzca será irreversible. Por el contrario si el paciente es capaz de identificar los síntomas precozmente debe avisar al 112 de manera inmediata pues todo su empeño debe ser llegar al servicio de urgencias en ese tiempo en que todavía hay posibilidad de interrumpir este proceso patológico.
Ha habido muchos avances en el tratamiento médico, quirúrgico, pruebas diagnósticas, etc.. para el estudio del ictus, sin embargo en ocasiones los mejores resultados se consiguen no aplicando costosas pruebas o medicamentos sino en algo tan simple como organizar el trabajo de una manera concreta y que de él se ocupen especialistas específicamente formados en una patología determinada. Con este concepto se desarrollaron las UNIDADES DE ICTUS.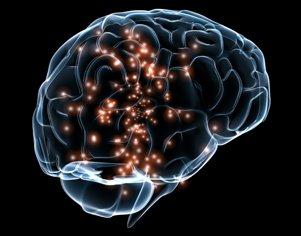 Una Unidad de Ictus es un espacio hospitalario específicamente orientado para el tratamiento del ictus; los pacientes ingresan en una unidad de vigilancia semintensiva dotada de monitorización continua. Está dotado de un grupo de profesionales (rehabilitadores, cardiólogos, radiólogos, hematólogos, fisioterapeutas, terapeutas ocupacionales, asistentes sociales… coordinados por neurólogos especialistas en patología cerebrovascular y un pool de enfermería experta que aporta todo su mejor conocimiento y capacidad técnica para el cuidado de estos pacientes. En una unidad de ictus cada actuación está protocolizada de manera meticulosa, deben existir medios diagnósticos como el ecodoppler carotídeo y transcraneal y neurólogo de guardia 24 horas. Dado que la atención que precisa el enfermo es más estrecha cada enfermera además de ser experta en el cuidado del ictus debe estar dedicada en exclusiva a un número más bajo de pacientes que en una planta de hospitalización normal.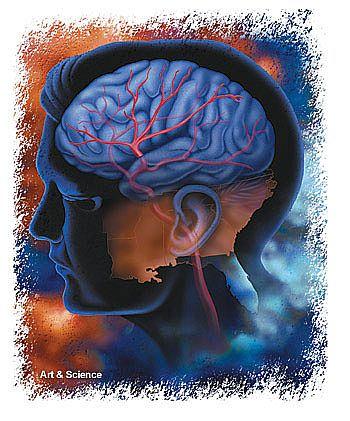 Con una inversión económica inicial significativamente baja pero con la adecuada inversión intelectual en formación de todo el personal interviniente así como en el empeño organizativo realizado en estas unidades se consigue uno de los mayores beneficios que puede tener un paciente con ictus. Está demostrado en estudio científicos del máximo rigor que aquellos pacientes con un ictus que ingresan en una Unidad de Ictus tienen un pronóstico muchísimo mejor que aquellos que ingresan en una planta de hospitalización normal, que este beneficio se mantiene incluso 10 años después de haber tenido un ictus, que los pacientes tendrán menos complicaciones neurológicas o sistémicas, quedarán con menos dependencia, tendrán mayor supervivencia y con todo ello además el gasto sanitario quedaría reducido en un porcentaje significativo por la necesidad de menores medidas de apoyo, rehabilitación, farmacológicas, costes sociales y por la disminución de la estancia media hospitalaria (véase por ejemplo: Stroke Unit Trialists' Collaboration. Cochrane Database of Systematic Reviews 2013).
Parece sorprendente que pese a que la implantación de las Unidades de Ictus en todos los hospitales de referencia es uno de los objetivos para 2015 de la Declaración de Helsinborg de Estrategias para la Atención al Ictus en Europa realizada en 2006 hayamos avanzado tan poco en su desarrollo, máxime cuando es una inversión coste-eficaz en un plazo muy breve. Hoy día pese a que todas las autoridades sanitarias tienen claro que su implantación es necesaria no existe ninguna unidad de ictus funcionante en muchas comunidades autónomas. Sin duda supone un objetivo imprescindible a desarrollar para el futuro próximo y que en nuestro hospital afrontamos con la máxima dedicación.
Añado a continuación algunos enlaces visuales a diferentes servicios de neurología que cuentan con Unidad de Ictus:
Vídeo sobre el ictus presentado por Alberto Contador
en la Unidad de Ictus del Hospital Ramón y Cajal:
(Ver en Youtube)


Vídeo sobre el ictus y su atención en la Unidad de Ictus
de los compañeros del 
Hospital de Navarra
:
(Ver en Youtube)
Vídeo sobre la Unidad de Ictus de los compañeros del
Hospital de Valladolid
:
(Ver en Youtube)
Vídeo sobre la Unidad de Ictus de los compañeros del Hospital General de Valencia:
Video sobre la Unidad de Ictus del
Hospital de Rhode Island
(en inglés)
:
(Ver en Youtube)
Vídeo sobre la Unidad de Ictus del 
St. Vincenz Hospital de Limburg
(
en alemán
)
(Ver en Youtube)
© del texto Pablo del Saz. Junio de 1014.

Categories: Cerebrovascular
/